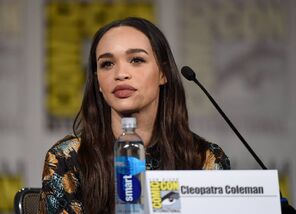 Cleopatra Coleman (born October 29, 1987) is an Austrailian actress, known for her work in Silversun, Wicked Science 2, and Neighbours.
She currently portrays Erica on The Last Man on Earth.
Ad blocker interference detected!
Wikia is a free-to-use site that makes money from advertising. We have a modified experience for viewers using ad blockers

Wikia is not accessible if you've made further modifications. Remove the custom ad blocker rule(s) and the page will load as expected.