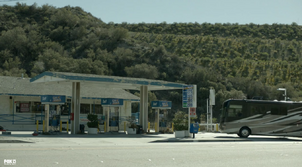 Gas N' Snack 
is a gas station that the group goes to in "
Nature's Horchata
" for supplies after sudden nuclear plants begin to meltdown forcing them out of their homes and the United States.
After witnessing a nuclear plant melting down, Phil and the group head out on the road away from their home in San Jose. They soon go to Gas N' Snack for some basic supplies before heading back out.
Ad blocker interference detected!
Wikia is a free-to-use site that makes money from advertising. We have a modified experience for viewers using ad blockers

Wikia is not accessible if you've made further modifications. Remove the custom ad blocker rule(s) and the page will load as expected.