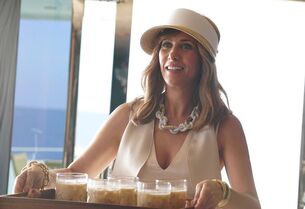 Kristen Carroll Wiig (born August 22, 1973) is an American actress, comedian, writer, and producer. She is best known for her recurring role on Saturday Night Live, Will Forte's MacGruber, Knocked Up and the Despicable Me movie franchise.
Wiig is credited for portraying Pamela Brinton, a former wealthy socialite.
Ad blocker interference detected!
Wikia is a free-to-use site that makes money from advertising. We have a modified experience for viewers using ad blockers

Wikia is not accessible if you've made further modifications. Remove the custom ad blocker rule(s) and the page will load as expected.