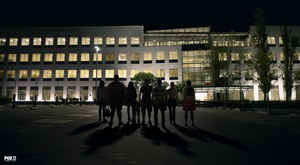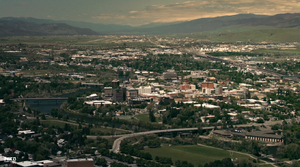 San Jose
 is the third-largest city by population in
California
and is the largest city within the Bay Area and the largest city in Northern California.
It is the primary setting for Season 3 of the series.
After discovering a self-sustaining office building in "The Power of Power", complete with air conditioning, power, working toilets, and even frozen pizzas, everyone begins to enjoy their new found home. They also find that the building didn't finish construction as well. Carol has her doubts about living at the building with the power going out. Tandy discovers a pair of wire cutters and believes that Lewis may behind the outages, but Carol eventually comes clean and expresses her concern with living in an office building. Tandy retrieves a wooden house for her to put on their floor, which makes her happy.
The location of the building is revealed to be near or in San Jose, as revealed by Phil's cop car in "The Open-Ended Nature of Unwitnessed Deaths". It is also mentioned by Phil that he obtained flight gear for Lewis in a local San Jose store in "The Spirit of St. Lewis:.
When Tandy and Jasper find out that a nearby nuclear power plant has melted down, and that every other plant will eventually too, the group abandons the office building in "Nature's Horchata" and plans to head to Mexico by boat.